Introducing Ma Belle Cheri's 'Deluxe Girlfriend Experience'.
What could be more exciting than arriving at our doors knowing that inside, someone very special is waiting just for you? Here at Ma Belle Cheri, we can promise you exactly that. As part of our range of Deluxe Services, the 'Girlfriend Experience' is designed to provide you with much more than an exciting sexual encounter.
The service is tailor made to suit your most personal desires and offers the very best in intimate companionship. Choose from any one of our beautiful and articulate courtesans, let us know when you'd like to enjoy her company, and she'll be here waiting for you when you arrive.
What makes the 'Deluxe Girlfriend Experience' so special?
We'll answer that with a question of our own. What makes having a 'real' girlfriend special? Especially one who is as sensual and well groomed as your Ma Belle Cheri girl of choice? It's knowing that from the moment you arrive to the time of your departure, your special lady is entirely devoted to you and only you. Your Ma Belle Cherie Girlfriend will tend to your every whim, pamper you with lavish attention, and skilfully lead you to your ultimate sexual experience.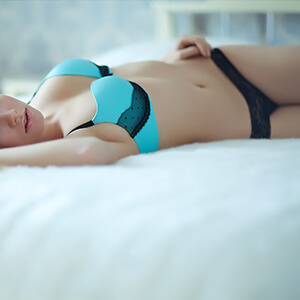 What can I expect?
You can expect a much higher level of intimacy and companionship that goes far beyond the usual sexual episode. For the time you are together, your Girlfriend has no greater priority than to make you feel like a King. You are the centre of her entire universe. Her mind and body are completely geared to your pleasure, and her one and only goal is to make you happy, both physically and emotionally. And let's not forget the fun factor. Your lady will love to kiss and cuddle in a playful atmosphere. She'll want to talk and listen and laugh. Just like a 'real' girlfriend.
What does the 'Deluxe Girlfriend Experience' provide?
Cuddling, caressing, kissing, sensual massage, mutual oral, sex… Need we say more? As with all our Deluxe Services, your 'Girlfriend Experience' revolves totally around you and your individual wishes. From friendly small talk with kissing and cosy cuddles, to mutual oral and glorious, gratifying sex in a position of your choosing, your Ma Belle Cheri courtesan will customize every detail of your experience to ensure you achieve the uppermost levels of mental and physical relaxation, pleasure and satisfaction.
How much time do I have to enjoy?
There's no need to rush. You can take as long as you like. Why not begin with a welcoming embrace and a passionate kiss? Relax for a while with a drink, perhaps? Enjoy an intelligent and informed conversation with your educated and articulate lady. Why not let your beautiful Girlfriend snuggle up in your lap so you can stroke and smell her hair and gently kiss the back of her neck… You get the picture?
How a Gentleman spends his time with his Girlfriend is vastly up to him and, within reason of course, our delightful and willing courtesans will do everything they can to make his visit extraordinary and absolutely unforgettable.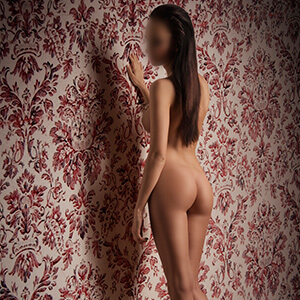 How much will the experience cost me?
It's entirely up to you how much time you decide to spend with your Girlfriend. Prices start around $310 an hour so you can let your passions dictate the course and the tempo of your experience. Remember, the time you spend with your Girlfriend is of the highest quality and provides the best and most attentive service Ma Belle Cheri has to offer.
Okay, I'm convinced. How can I enjoy the 'Girlfriend Experience'?
Call us on 02 9897 7788 or contact us here. Alternatively, speak to one of our friendly and discrete receptionists. They'll be more than happy to help with any enquiry or request you may have. Here at Ma Belle Cheri, your pleasure is our pleasure. Satisfaction guaranteed.

Service Includes:
Sensual massage, cuddling, caressing, kissing, mutual oral and sex.
P.S
A Deluxe Girlfriend Experience is good… But the ULTIMATE Experience is better.
Our Ultimate Pleasure Experience is ready for you. (Reserved for true connoisseurs)