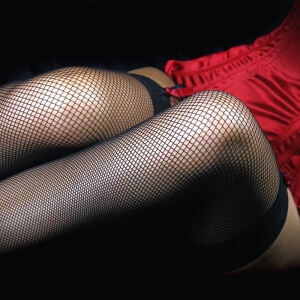 Want to get right up close and personal? Try Ma Belle Cheri's Intimate Service.
What better way is there to relax after a hard day than to be the center of a beautiful Lady's undivided attention? Ma Belle Cheri's Intimate Service provides an oasis of calm in a frantic world of stress and frustration. It is also an incredibly sexy experience.
Enjoy the seductive company of the Courtesan of your choosing and let her help you forget all the worries and demands of the world outside. Your gorgeous Lady will pamper you with sensual cuddles, titillate you with a stimulating massage, fuel your lust with scintillating oral and crown the experience with exciting and passionate sex in any position you desire.
But there's no need to rush. Your stunning Starlet would love to take the time to get to know you over a glass of wine and a friendly chat. The Ladies are meticulously groomed, well educated, and there's nothing they like more than to put you at ease with intelligent and entertaining conversation.
Again, your imagination is king and whilst the finer details of each intimate encounter can vary, The goal at Ma Belle Cheri remains the same; to provide clients with a customized, pleasurable experience designed purely to maximize enjoyment and fully accommodate individual sexual dreams and wishes.
An Intimate Service session can be as short as 30 minutes or as long as you like, although we do recommend at least one hour to create an atmosphere of true intimacy and red hot passion. So why not come along and let us cater to your sexual and emotional whims? Here at Ma Belle Cheri, we make it our business to give our clients the pleasures they need.
Our Intimate Service comprises a massage, cuddling, oral and full sex.
See some of our lovely ladies here or treat yourself with the Deluxe Girlfriend Experience here.