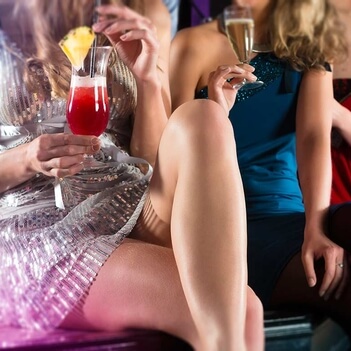 At Ma Belle Cheri we cater for those who really want to party on those special occasions with their friends.
Featured in rooms 1, 15, and 20 these rooms are designed for groups. Each room is fitted out with a massive 4 person therapeutically designed Jet SPA, large enough to really stretch out and submerge yourself in pleasure.
As well as the SPA each room features a two station shower with plenty of room to chat and be intimate while you both shower together or turn both jets in to one and enjoy a touch of closeness, The bathroom is separate from the showers and privacy can be maintained. Each of these three rooms features twin or king size beds with tons of room to romp around in. All the normal features are included as well flat screen televisions, in house adult movies if you wish, piped music, intercom to reception and additional furniture for relaxation and/or pleasure.